Spirit & Soap came to life after long and laborious research and studies on handcrafting skincare formulas that are made with natural ingredients and based on the beneficial practice of aromatherapy.

For more than ten years now, our mission has been to help women and men fulfill their everyday care needs and experience the results they desire, by providing the highest quality products that are free of substances and thus with no adverse impact on our health.

We are committed to spreading the news to the world that nature has everything in need for the best beauty and self-care products. Home aromatherapy can be that small habit to bring the little extra to our days for a happier and more balanced life. Natural products also come at an affordable price because, by nature, we all deserve health and beauty in life.

Spirit & Soap will support you in treating your body, skin, and spirit with products that are made by combinations and blends of natural vegan oils, essential oils, minerals, and salts, based on timeless recipes, crafted from the wisdom of past generations. The ingredients in all our formulas are carefully chosen based on their properties, texture, and scent for the utmost results for the skin and the spirit.

Knowledge, care, love, and dedication are the ingredients of our secret recipe. Trust in life, nature and human beings are the basic ingredients for a fulfilling one.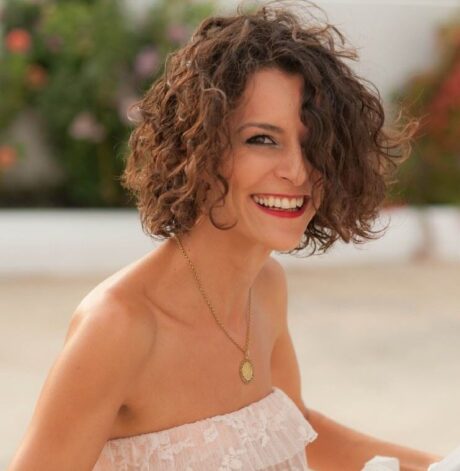 Niki Teloni is a person of care and nurturement. This is advocated in the early years of her adult life by her choice to study becoming a kindergarten teacher. She never got to practice this profession, but she rather spent her first productive years in corporate environments and lawyer firms until her inner creative and caring self, came back to the surface looking for a resolution. Aromatherapy was her passion, and she was spending a lot of her free time studying the ancient roots of the practice and experimenting with essential oils in everyday life occasions. Her learning investments were going into aromatherapy, botanology, and cosmetology courses. Niki was also not content with the beauty and self-care products that she could find in the market. Most of the cases were full of toxic substances and most importantly she did not see the results she was looking for. Same experience when she tried the more natural alternatives. It was then that the idea of Spirit & Soap started to evolve. She started creating her first handmade soaps while she was still working in a law firm and slowly added more products to her range of creativity. The big decision was very close now. She struggled with her fears, doubts, worries of the future but she took the decision to quit her job and bring Spirit & Soap into life. First, she was working at home and her customers were picking their orders from her door, but the love and support were growing and growing, so Spirit & Soap needed a new owned home. The small, cozy store at a quieted road in the Limassol city center was spotted and after a few weeks of construction works became the new home of the Spirit & Soap laboratory and store. Seven years later Niki's dream is growing with her, she continues to develop her knowledge, experience, and love in the natural way of living and in products that make her life and her customers' a bit more authentic, a bit more innocent.